Media
CHS Building Rededicated the Ryan D. "Jume" Jumonville '91 Health and Athletic Performance Center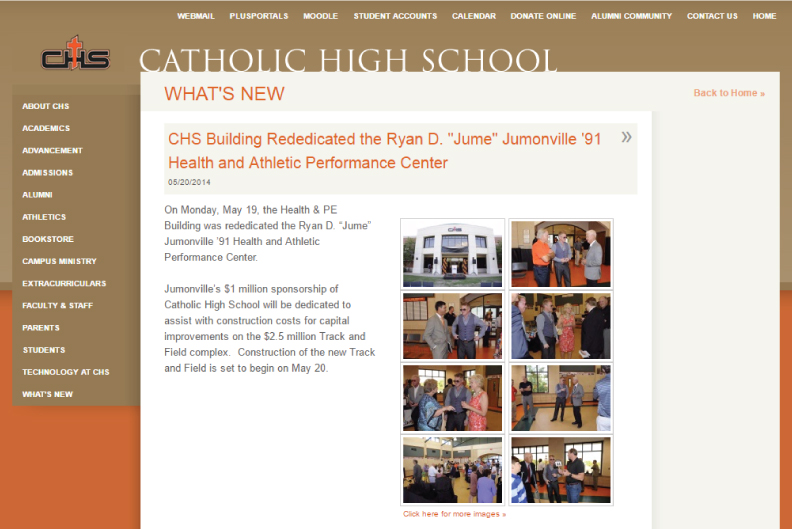 On Monday, May 19, the Health & PE Building was rededicated the Ryan D. "Jume" Jumonville '91 Health and Athletic Performance Center.
Jumonville's $1 million sponsorship of Catholic High School will be dedicated to assist with construction costs for capital improvements on the $2.5 million Track and Field complex. Construction of the new Track and Field is set to begin on May 20.
© Copyright 1996 - 2019 United Networks of America, Inc.